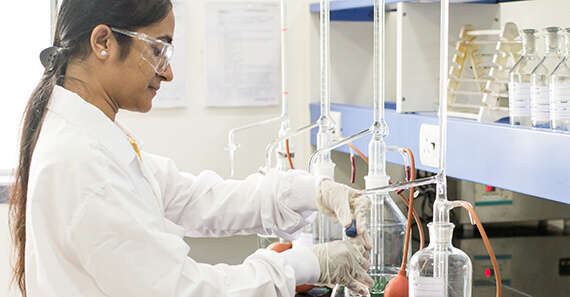 Quality Control
We have a dedicated in-house Quality Control Laboratory equipped with state-of-the-art testing instruments capable of performing all required tests for all our products. To ensure that our customer gets what we promise, we do not indulge the services of external laboratories for testing our products. A dedicated team of qualified professionals work round-the-clock to monitor the quality of products manufactured at our facility and to ensure that they conform to the required specifications. Our Quality Control Laboratory is a GLP-Compliant Laboratory and has been certified as GLP-Compliant by the Food & Drug Control Administration (FDCA), Gujarat.
The quality assurance team is always ahead of the time in improving the Quality Systems of the company by constantly reviewing the activities & procedures of all departments.
To read our Quality Policy, please click here.
The Quality Control department of the of Basic Pharma Life Science comprises coordinated activities for quality control of all the entered and raw materials, thru the manufacturing process until the production of final product with specified shelf life in appropriate storage conditions and specification compliant to the strictest European and International standards. The Quality Control is consisted of several coordinated activities.