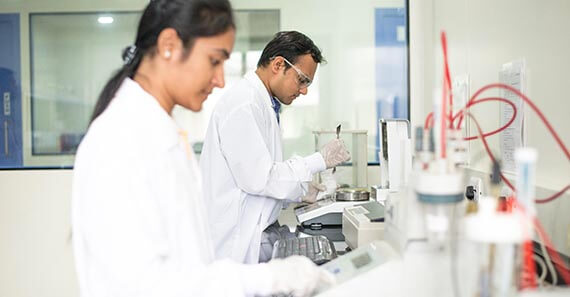 Research & Development
With our focus on process-improvement and delivery of new products to our customer, we have set up an R&D Laboratory at our manufacturing facility with latest equipment run by highly qualified & dedicated people.
We are pioneers among cetricine manufactures to see tremendous value in investing R & D.
Our early investments in R & D, beginning a decade ago, enabled us to make technology our key differentiator and develop a basket of robust products.
For diverse markets, across the world. Our core strength lies in our ability to excel in developing facilities & technology through focused teams in process chemistry and analytical development.
We have focused team working in quality of chlorhexidine, cetrimide and other products.
Manufacturing of chlorhexidine.
Manufacturing of cetrimide.
Drugs Information of chlorhexidine.
Drugs Information of cetrimide.
Inquiry for chlorhexidine.
Inquiry for cetrimide.
Products of Basic Pharma Life Science Pvt.Ltd.